Brazil further expands its global presence with plans to offer visa free travel to Oman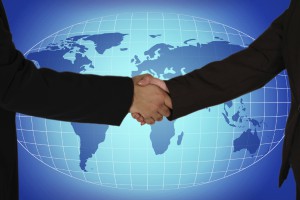 Brazil is further expanding its global presence and fostering new relationships with the Middle East by planning to offer visa free travel to Oman's diplomats and tourists.
Oman and Brazil are currently in talks to provide visa free travel to each other's official passport holders, diplomats and tourists intending to stay less than 30 days. According to the Undersecretary General for Africa and Middle East Political Affairs in the Brazilian Foreign Ministry, Fernando Abreu, the talks are now at advanced stages.
The news of potential visa free travel comes as part of Brazil's trade extension with Oman and intentions to work on numerous new projects together. One of the new exciting ventures includes plans for Oman to advertise food products made in Brazil later this year.
Shortage of food supplies in Oman was one of the main topics during the talks, which could be fulfilled with Brazil's help. As a first step towards this, a trade show will be held in Oman which will help introduce Brazilian food products to the Oman market.
This significant decision was made in early February during a meeting between Oman's Commerce and Industry minister Ali Al-Sunaidy and the Brazilian minister of Development, Industry and Foreign Trade, Armando Monteiro.
During the Omani delegation's visit to Sao Paulo, Ali-Al Sunaidy expressed his confidence in Brazil, talking about its potential as well as saying he wishes to increase the amount of Omani investment in Brazil in the future. The minister emphasised,
"I am visiting Brazilian enterprises over the next few days; there are opportunities here."
The Commerce and Industry minister also noted that Brazilian businesses can, in turn, take advantage of the strategic location and infrastructure of Omani ports, which will help with extending Brazilian product reach in the Gulf.
Brazil already has companies operating in Oman such as the Brazilian mining company Vale which has an iron ore pellet plant and a sea terminal. The company has a total of US $2 billion in investments and generates approximately 3,000 jobs in the region.
An avid supporter of foreign investment in Brazil, multi award-winning developer Ritz-G5, based in Natal, encourages new trade between the Middle East and Brazil.
Ritz-G5's CFO, Paul Telfer comments,
"With a stable 4.60 percent GDP growth in 2014 and a promising FDI inflow of nearly US $1.2 billion, Oman is a strong economic partner. Working together with Oman will allow Brazil to expand its business further and open doors to the other Gulf nations. We look forward to seeing this relationship grow further and witness not only a growing demand for Brazilian foods in Oman, but also an improved tourism and trade influx between the two countries."
For more information on Brazil's trade and new partnerships, contact the team on +44 207 183 7565 or visit www.ritz-g5.com