Brazil named top rising destination in 2016 amongst US tourists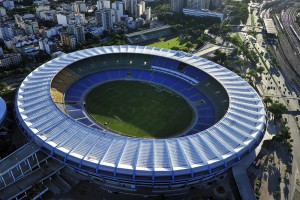 Brazil is one of the top rising destinations in 2016 amongst US tourists, according to the Q4 2015 Global Travel Insights report released by Sojern and based on the analysis of more than a billion traveller intent data points across the globe.
The report shows that Brazil is the long-haul destination with the biggest jump in 2016 so far, compared to 2015, for both American and European travellers. The Latin American giant has climbed nine places to position 14 for US travellers and 12 positions to 5th place for Europeans.
Amongst the city rankings, Brazil's iconic city, Rio de Janeiro, has climbed 30 spots to position 28 in popularity with US travellers in 2015. What's more, during the summer months, Brazil moved up 58 places to position 6!
Indeed, Brazil is experiencing high interest from the United States thanks to a boost from the upcoming Olympic Games which will be held in Rio this summer.
Brazilian tourist board Embatur has already invested US $4 million in promoting the Olympics in neighbouring countries and is planning to hold greater promotion in Europe in the run up to the Games.
In addition, the Brazilian real has hit an all-time low against the US dollar thus further boosting tourism from the United States as the destination becomes much cheaper for international tourists.
With the Olympic Park almost complete, Brazil's Minister of tourism, Henrique Eduardo Alves, has also announced plans to cancel the requirement for tourist visas in the 90 days prior to the Olympic Games, specifically for the USA which is currently Brazil's second-largest tourism market.
Brazil has already experienced high interest from US tourists during the FIFA World Cup held in summer 2014. During the two months of the tournament, the country recorded an astonishing 1.8 million tourist arrivals, a figure more than three times the 350,000 foreign visitors the country received during the same months in 2013. Argentina remained the main source of visitors, followed by the United States with over 656,000 US tourists visiting Brazil.
Multi award-winning developer, Ritz-G5, with projects in and around Rio Grande do Norte's state capital, Natal, is excited about the upcoming prospects of more visitors coming to Brazil from the United States.
Ritz-G5's Sales Director, Miller Reis, comments,
"We saw a staggering number of US visitors during the FIFA World Cup in 2014, with many foreign tourists visiting not only the capital of Brazil, but also venturing out to explore the hidden gems of the country such as the northeast. We hope to see just as many, if not more, tourists coming to explore our beautiful "City of the Sun", Natal during the Olympics this summer!"
For more information on the Olympic Games in Rio and Ritz-G5's award-winning developments, contact the team on +44 207 183 7565 or visit www.ritz-g5.com