Move Over Disney, Brazil Is The Happiest Place On Earth…At Least On Instagram
Jetpac City Guides released last week it's controversial "Happiness List" and found that nine out of the top ten countries on the list were from Latin America. Brazil took the top spot.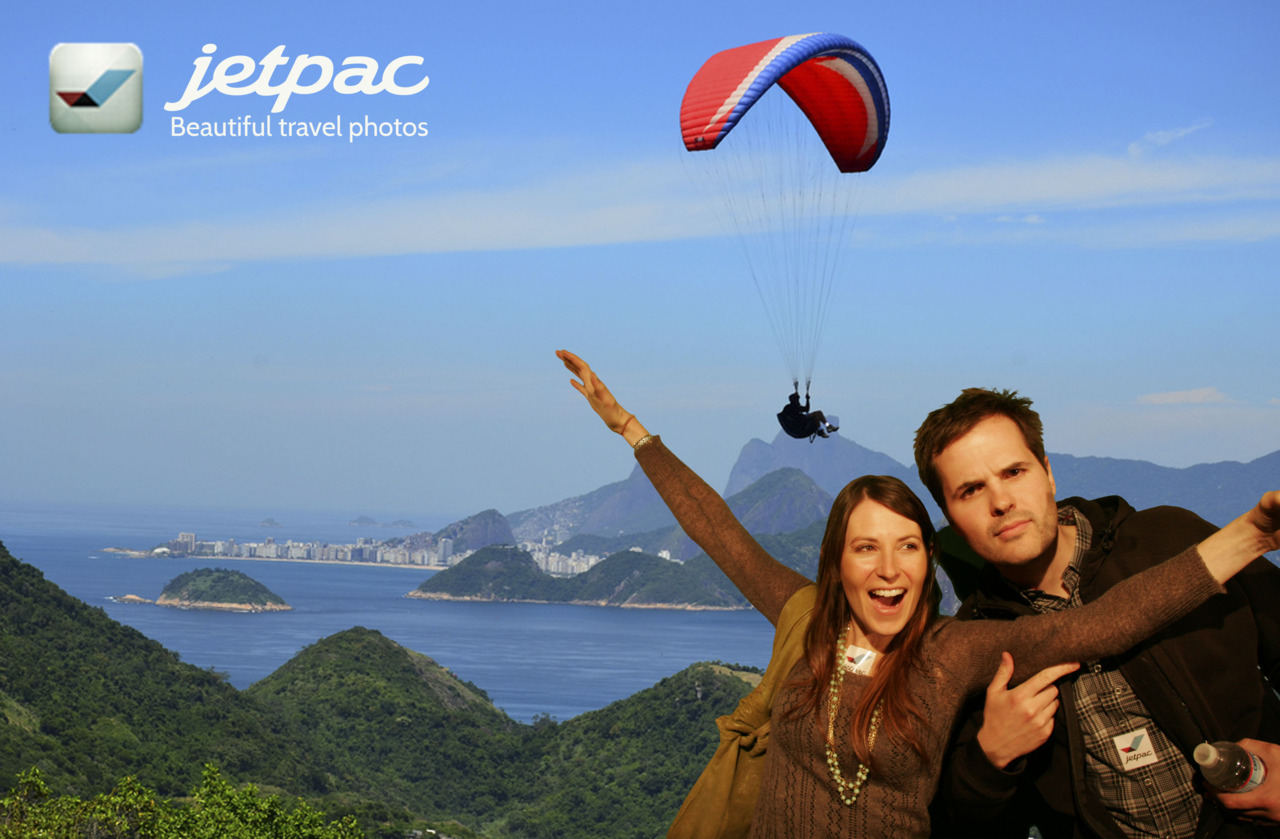 Historically Thailand might have be known as the 'land of smiles' but the South American economic powerhouse of Brazil has claimed the crown as the happiest country in the world according to the latest research from city guides company, Jetpac.
Recognizing the power of social media in today's world, Jetpac processed 150 million Instagram photos to measure the happiness on people´s faces, concluding that Brazil is the place where people smile the most.
And if you have been to Brazil you'll know just how much there is to smile about! From the iconic shoreline of Copacabana beach through to the exhilarating nightlife in Sao Paulo, the varied gastronomic delights, stunning natural beauty of the Iguacu Falls or Amazon rainforest, not to mention to the broad smiles on the faces of everyday Brazilians which are just as warm as the 350 days of sunshine each year in the 'City of the Sun', Natal.
Indeed with less than 100 days to go until the 2014 FIFA World Cup which kicks off on 12th June, there is even more for Brazilians to be happy about as over 600,000 foreign tourists are set to descend upon their shores during the 30 day sporting event injecting some R$6.8 billion into the economy.
This financial influx, combined with the R$25 billion expected to be generated by the 3 million domestic tourists, will be a welcome boost to the Brazilian economy which, despite slowing from its heady 7.5% growth back in 2010, is still set to see GDP increase by a respectable 1.95% in 2014 according to the Central Bank.
Andrew Thompson, Managing Director of leading Brazilian property developer, Ritz Property, comments,
"The last World Cup to be hosted by Brazil was back in 1950 and whilst I'm not old enough to remember those days personally, my father reliably informs me that only just over 1 million people attended the event. Fast forward 64 years and how things have changed with 3.3 million football fans from all over the world (including myself!) projected to attend this phenomenal event.
"Back in 1950 only 6 cities hosted games whereas this year 12 leading Brazilian cities have been chosen including my personal favourite, Natal in the north east where our Ritz developments are located. The increase in host cities and the 6 new stadiums built is a direct reflection of the popularity of football (both domestically and internationally) and the immense financial growth and development of Brazil. "
One sector which has seen particularly rapid development in recent years is the Brazilian housing market. Economic prosperity has led to a swell in the number of middle class Brazilians, keen to get on the property ladder. Whilst Dilma Rousseff's Minha Casa Minha Vida initiative is taking steps to address the deficiency of social housing, a massive shortage of accommodation remains within the private sector.
Andrew Thompson comments,
"In sharp contrast to other northern hemisphere, Western countries the Brazilian property market has and remains booming. Property prices doubled between 2008 and 2011, driven by increased access to finance and falling interest rates and we see no decrease in demand for our luxury developments in and around the north east city of Natal."
With such a positive sentiment from experts such as Thompson, it's no wonder international investors buying property in Brazil today have smiles on their faces.
According to the latest Knight Frank Global House Price Index property prices rose by 12.7% between Q4 2012 and Q4 2013, the sixth largest increase globally during that period with a further 6% year-on-year price rise to the end of 2014 forecast in the Global Housing and Mortgage Outlook from Fitch Ratings.
And you needn't be a multi-millionaire like David Beckham (who has just returned from filming in the Amazon) to invest in Brazil. Entry into the stunning new Costa Azul Residences from Ritz Developments is from as little as £102,000.
Located in the heart of the chosen host city of Natal, all apartments are equipped with modern appliances, stylish contemporary decor, high speed internet and satellite Smart TVs, whilst daily laundry and cleaning ensures an effortless living experience. A bar, pool, gymnasium and spa provide residents with a private retreat with a choice of stunning ocean views, Natal´s dramatic cityscape, or the beautiful Parque das Dunas available.
To find out more about investing in Brazilian property or the Costa Azul Residences, please contact Ritz Property today on +44 207 183 7565 or visit www.ritzproperty.co