TAP set to promote Natal as a tourist destination in Europe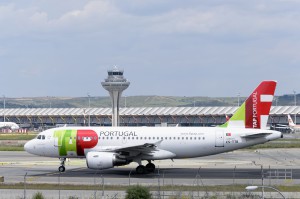 TAP Portugal, the leading airline operating between Europe and Brazil, has signed an agreement with the state of Rio Grande do Norte to promote tourism in the main European markets.
The main objective is to increase the numbers of European tourists visiting Rio Grande do Norte's capital Natal.
The Governor of Rio Grande do Norte, Robinson Faria, the Secretary of Tourism, Ruy Gaspar, and TAP representatives, Vice President Abilio Martins together with the General Director of TAP Brazil, Mario Carvalho, have signed a partnership which provides for state investment to promote the tourist destinations of Natal.
Promotional campaign will be carried out using TAP's website, social network and the newsletters, promoting Rio Grande do Norte to a wide range of European tourists. The campaign will also utilise seat headrests on TAP airplanes.
Additionally, the state of Rio Grande do Norte will be featured on the cover of UP Magazine, TAP's international award winning in-flight magazine. Passengers will also be able to watch promotional films of Rio Grande do Norte using the entertainment systems on board.
The campaign will last three months and will join Rio Grande do Norte's efforts in promoting their destinations. Since 2015 the state government  is investing greatly into promoting Natal as a tourist destination by participating in fairs and tourism events, both at the regional and international levels.
State Governor Robinson Faria, comments,
"Tourism is public policy and management is a priority for a sector that quickly generates jobs and income with an impact on more than 50 economic activities.
"We look for innovation and creativity to overcome the crisis. The campaign will expand the promotion of Natal's tourism, including focusing on regional development."
Indeed, the campaign will promote Brazil to TAP's customers across 45 European cities and generate tourism numbers for Rio Grande do Norte.
"TAP is always on hand to actively cooperate and boost the presence of European tourists in Brazil. The company works intensively with the European trade to sell the diversity of Brazil and its natural beauty in all European destinations we operate in. Today we are present in more than 45 cities across Europe." said the Vice President of TAP, Abilio Martins.
The flag carrier airline of Portugal, TAP currently operates 2,500 flights per week, with 70 weekly flights between Europe and Brazil across 10 Brazilian cities. The airline caries 11 million international passengers per year.
For more information, contact the Ritz-G5 team on +44 207 183 7565 or visit www.ritz-g5.com